Welcome
We provide high quality of farm-raised yellowtails.
After lying eggs, most of wild fish come into season in 6 months but the best of the season lasts only 2 months. Our company introduced a new fish farming technology and make a challenge to our goal "How we can extend delicacies of the season with fine quality of lipid." You can enjoy our company's "Shiki yellowtail" from in August which is the same quality of taste as yellowtail in winter. We are also raising gold-striped amberjack and tuna.
Three kinds of farm-raised fish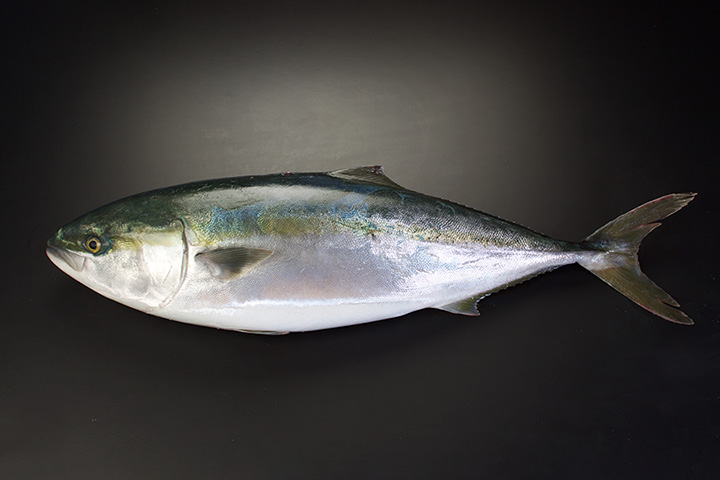 Farm-raised Yellowtail
Japanese Amberjack
(Seriola quinqueradiata)
We proud of our farm-raised yellowtails. They are sweet, rich in flavor and odorless.
Farm-raised Yellowtail Amberjack
Gold-striped Amberjack
(Seriola lalandi)
They are raised in beautiful and clean sea. It is a light flavor but it also has a taste.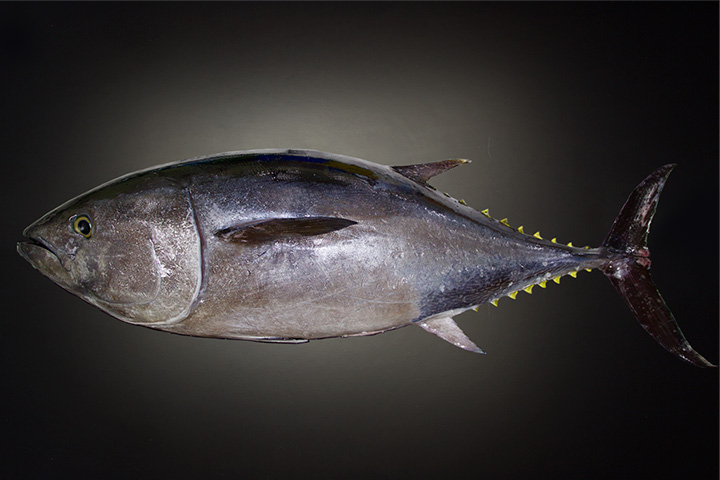 Farm-raised Pacific Bluefin Tuna
(Thunnus orientalis)
Our farm-raised tuna eat feed that took all of nine years to make. The tuna has high quality of fat and firm flesh.
Particular about our fish-farming
We raise the fry of yellowtail with our own specially developed feed.
Selected wild fry of yellowtail
Buriko (fry of yellowtail) grows little by little, by eating plankton and small fish while hiding under flowing algae. We collect female fries in a fish pen and grow them big.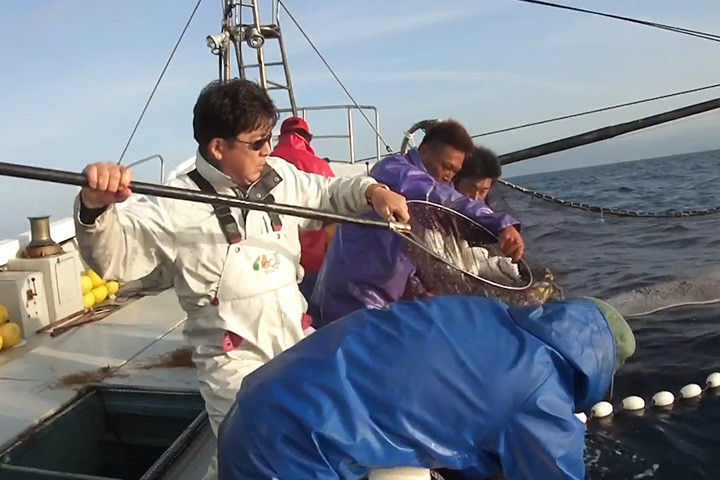 Special developed feed
The yellowtails eat fresh feed that are caught off the coast near Goto island (Nagasaki). Fish oil was essential to raise fish big, but we cut in using it. Instead of fish oil, our yellowtails are raised with high-performance supplement.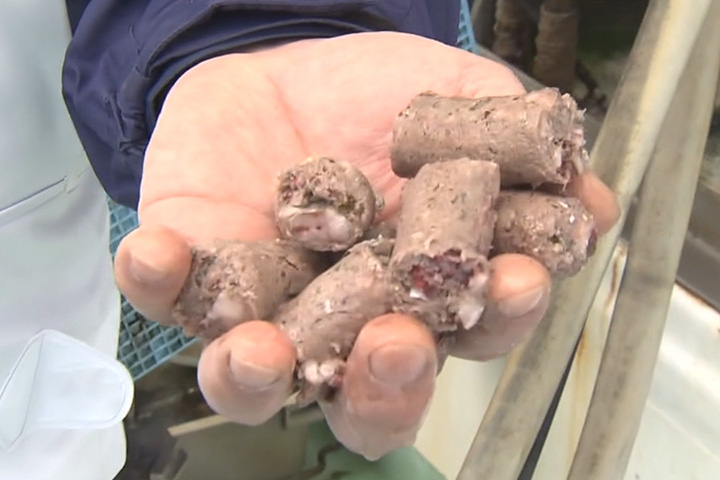 Processing facility is approved by HACCP
Realize high quality of world standards hygiene maintenance system.
Our processing facility is approved by HACCP (EU・US) and already finished the facility registration for exportation to China. We process fish with the closest attention to sanitation. We also carry out exhaustive quality control with inspection over 10 items.
We provide fresh and high-quality yellowtails with leading-edge technology and careful work.
2018/12/27 Green list (Vacuous pack) registered Import Alert 16-125
Awards
Our farmed-fish got some awards.
March 2009
The third yellowtail division of farmed-fish competitive show in Nagasaki A first prize
October 2011
The 6th yellowtail division of farmed-fish competitive show in Nagasaki A first prize
November 2016
The Fishery prize of Nagasaki A prize of a prefectural governor
December 2018
The 56th Competitive show of Nagasaki marine product processing industry
"A dried mirin-seasoned gold-striped amberjack"
A prize of Agriculture, Forestry and Fisheries (A first prize)
"A dried mirin-seasoned yellowtail" and "A pickled yellowtail in sweet Kyoto-style miso"
A prize of the Fisheries Agency (Second prize)
Stable supply
Over 90 of growing ponds lead planned production Our fish are raised with affection.
They eat our own specially developed feed. We can supply yellowtail with high quality of fat on it throughout the year. Furthermore, there is no worry about a red tide so it is possible to supply stable.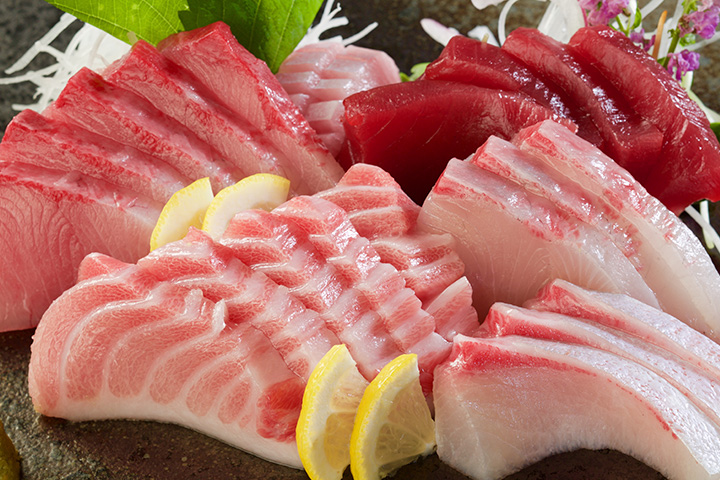 To the world from Goto island.
Challenge to the world with our farmed yellowtail in Goto island.
We take a great interest in business not only domestically but also internationally like China and North America. In March 2018, we exhibited the world largest seafood show in Boston and Qingdao seafood show to be wildly known overseas as well. Our farmed yellowtails get a good evaluation from some foreign countries.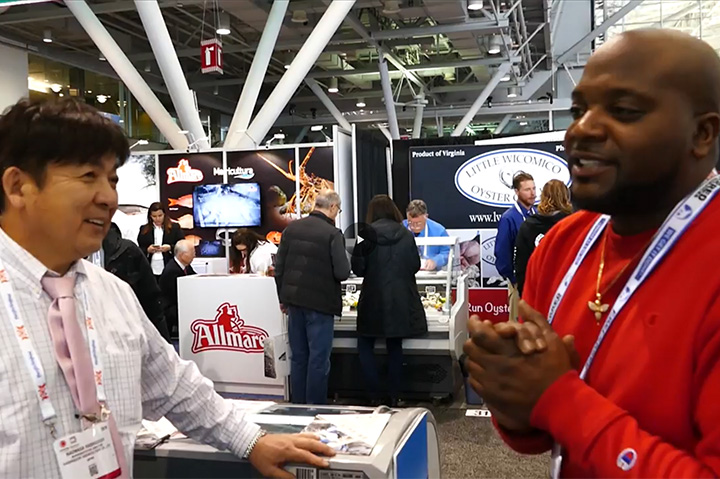 Exporting area
We are exporting the countries blow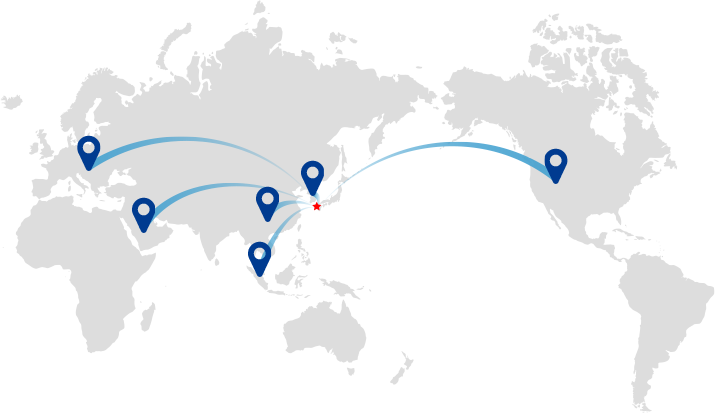 Main area
2016~North America
2018~China
2019~EU
In addition, South Korea, Middle East, Singapore.
Evaluation
We got some opinions about our yellowtail from our customers.
who had received one star in the Michelin Guide for five years.
Famous Japanese restaurant "Ginza Ishizuka" Chef Mr. Tadashi Ishizuka
"People often say farm-raised fish are greasy and watery but yellowtails of Hashiguchi Aquaculture are not. They are sweet, rich in flavor, odorless and melt in our mouth. I want to buy fine quality of yellowtails from people I trust."
Famous Japanese traditional Kyo-kasu pickles "Uokyu" President Yoshiyuki Hirota
"Kasu pickles are originally firmed meat. I tried another yellowtail but Hashiguchi yellowtail has excellent tender meat. I have never seen such wonderful yellowtails."
Company's outline
Name
Hashiguchi Aquaculture Co., Ltd.
Head office
40 Wakamatsu-go, Shinkamigoto-cho, Minamimatsuura-gun, Nagasaki, 853-2301, Japan
Fishery Processing Facility
2-10-21 Kyodomari, Nagasaki-shi, Nagasaki, 851-2211 Japan
President
Naomasa Hashiguchi
Contents
Cultivation of yellowtail, gold-striped amberjack and tune. Fish processing.
Capital
8 million yen
Foundation
1963
Employee
38 people (at March 2021)
BANK
The Juhachi-Shinwa Bank
Main business partners
Famous Japanese restaurant "Ginza Ishizuka", Famous Japanese traditional Kyo-kasu pickles "Uokyu" and exclusive Japanese restaurants in the United States and China and Korean.
Flow of trading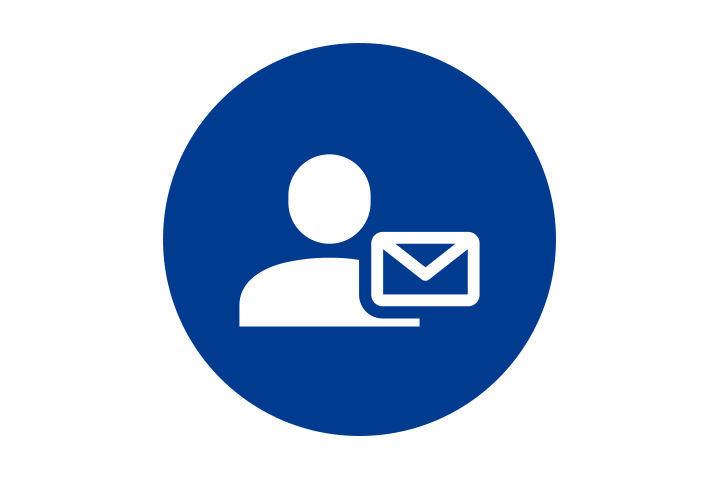 Contact
If you want to establish a trading relationship with us, please do not hesitate to e-mail.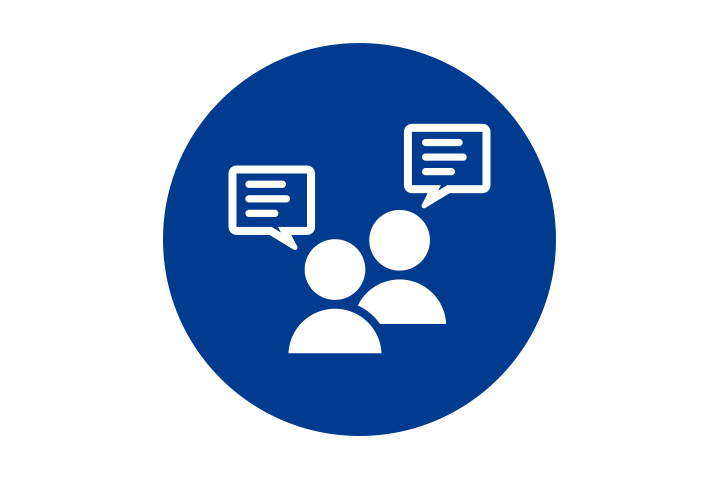 Business negotiation
Quantity and terms are required to negotiate. We welcome your visiting our fish nursery and fishery processing facility.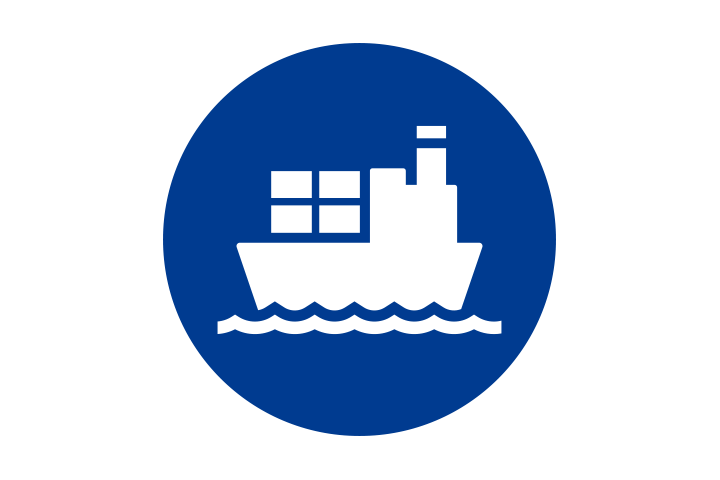 Start transaction
We provide you fresh as much as you need. We guarantee both hygiene and quality.
Contact
Please free to ask about negotiation and any concerns.